Great day, Great company.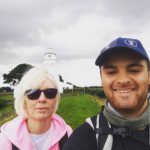 It was an early start with an amazing cooked breakfast from the wonderful B&B owner my brother and his family were staying with.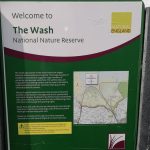 I got dropped off back at Sutton Bridge in the morning and  was met by Mandy, Gary and his brother. Brilliant!!!! I had company all day 😍 It rained a bit in the day but was mostly sunny. It's surprising how much easier it is to walk when you have company.
We finished the day on a ferry into Kings Lynn and had a pub snack.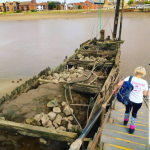 I was then picked up by the lovely Jazmin and we had fajitas cooked by the amazing Chris ☺
Then went to the pub where I met some absolute legends… John the beast, Chris from Derby and Angie the legend.
What a great day!!!