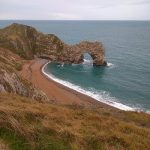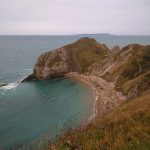 Durdle Dor was absolutely stunning and I had the view all to myself at 08:30! An extremely windy day on the edge of very large cliffs 😳
Photo 6 –
Debbie has been amazing. She lived nearby and invited me for a drink and second breakfast 🥣 Thanks you so much 😀. It was a welcome rest from the relentless wind 🍃
The rain began around 12 and drenched me 💦 I got very wet ☔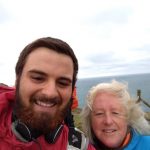 and I got caught in a few brambles 😅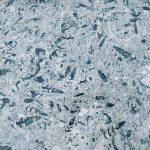 I saw lots of amazing fossils along the way and arrived in Weymouth very, very wet ☔ Even so, it was a GREAT DAY!
Thank you to everyone who is sponsoring me and supporting me on this endeavor. I really appreciate it, you are making a massive difference.
If you know anyone who might want to sponsor me in any way you'll find details here https://barneylee.co.uk/donate 👍
If you'd like to see more photos and more regular updates, please visit my Facebook page.